Garage Charlesbourg Certi-pro, Tires, general mechanic & maintenance

We are a Charlesbourg garage who is proud to be the best at repairing and maintaining your car. In business since 1972, much has changed. At the time we opened, ours was a very modest Sunoco service station with pump service as well as basic general mechanics services such as changing oil, installing tires or replacing brakes.
Complete Mechanical Service: Repair-Maintenance-Diagnostic-Inspection
Over the years, we have transformed this small gas station into a real garage of advanced technologicaly mechanics. Investments have been our priority: electronic equipment, scanners of all kinds, and computers for the reprogramming of electronic modules to name a few. Of course, several trainings sessions were necessary to get to this page. Basically, we understand the importance of being up to date in our field and we know the challenges that lie ahead. We want to be your mechanics workshop of today and also in ten years time. Today, with our trained technicians, we can do more complex tasks such as diagnostics, inspections, any longer strenuous mechanical repairs and maintenance, electricity, electronics, air conditioning, and the list goes on. Of course, we are more than competent in brakes, exhaust, suspension and steering.
A garage with courtesy cars, preferential rates, promotions & discounts
That's why we think long term and we hope that more and more people in Charlesbourg and even in Quebec City will benefit from the quality service that we have for them. We also have several courtesy cars available so we can maintain your vehicle without interrupting your already busy schedule. Is all this expensive? No. And our site offers year-round promotions. Take the time to browse our site to learn more about us and take advantage of the promotions present everywhere. Rarely will you find reading so rewarding pay for your finances and get peace of mind.
---
Garage Charlesbourg repairs and maintains all these automobile brands in Quebec City
---
 Garage of Charlesbourg Recommended CAA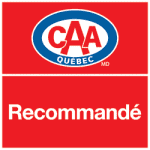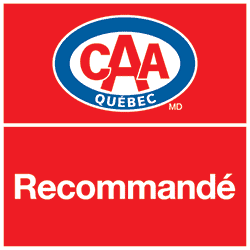 We are proud to be a CAA member for over 5 years and to have had 98% of our last customer survey conducted by an independent firm called the Observer. We prove that we are above average garages for customer service, skill and everything else. Thank you.

---
Find the way to us
Autres liens intéressants sur notre site